Hold your seminar in the the Swiss Alps – surrounded by 4000m summits


The province of Valais offers particularly deep impressions and a variety of experience, all easily accessible. In addition, we can provide you with tailored offers for other alpine regions.



Where better to work in stimulated fashion, to be creative and to share one's insights, than in a modern, well-equipped mountain chalet? The glorious view unto the valleys and the mountain world encourage focused work.
Fresh mountain air frees the mind; nature is right at your doorstep for sports and the exceptional alpine landscape is always within sight. The perfect set-up for a coporate event.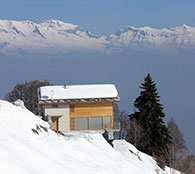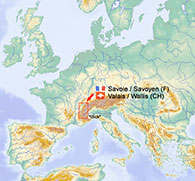 Before and after a convention, company employees and colleagues from organizations
can also share a private moment with their partners in one of our chalets.
Or they can come accompanied and we can also provide their partner with accomodation during the convention.

Your mountain seminar chalets can accomodate between 4 and 24 persons. Accomodation in neighbouring chalets is possible. We have numerous single rooms (double rooms can also be used as single rooms). Many convenient extras like : wireless internet, satellite TV, DVD, sauna, jacuzzi, steam baths, gym, hot tub and open fire place are at your disposal. Arrival and departure times are flexible.
Powered by: