Unlike a seminar hotel, a chalet provides individual and private surroundings. Especially small seminar groups benefit from discussing and developing visions and plans, including management and employee issues, far away from the daily routine.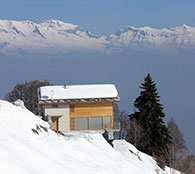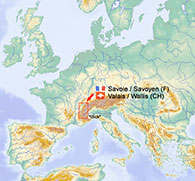 Powered by:

We offer suitable seminar accomodation - ranging from the traditional mountain hut to a luxury design chalet - from only 4 participants upwards.
Most of the seminar chalets have both single and double rooms, each being equipped with a bathroom, kitchen and dining room. Finally the parlour can be fitted as a common seminar room.
Many lodgings are equipped with an open fire place, a sauna, a whirlpool, W-LAN internet, satellite TV and a DVD player.


Upon request, we can provide you with additional equipment for meetings (for example: flip chart, screen, beamer, presentation tool kit).



Please do not hesitate to contact us - we will provide you with an offer tailored to your needs.
How many rooms do you need?
What services do you expect?
How accessible should the chalet be?
Either we have an appropriate chalet in our portfolio, or we will find it for you via our business partners.


Gift idea: A chalet holiday as incentive.


Why not using a stay in a chalet as an incentive for successful employees and their families? For sure it is a well received idea to show your company's appreciation of the employee's performance in a special way. It will be an incentive which leaves a lasting impression.

Alpenchalets Touristik GmbH | Moerscher Str.3 |D-76185 Karlsruhe | info@alpenseminare.com | 0049 - 721 - 46 72 475